Founded under William the Conqueror the great Norman Abbey of Selby celebrated its 950th anniversary in 2019 and having survived the Dissolution of the Monasteries, political turmoil and two fires remains today one of the largest and most beautiful parish churches in England.
In recent decades The Abbey's limestone has been seriously damaged by the elements and in 2002 the situation was so bad that closure threatened and the building was listed as one of the World's 100 Most Endangered Historic Sites.
Selby Abbey has survived because so many people care about its future. It fascinates historians, delights visitors, inspires artists and fills the town's residents with pride. The Abbey continues to perform its primary function as a parish church and it provides comfort and joy to all those who worship here.
The Selby Abbey Trust continues to raise money for the repair and restoration of the Abbey. To donate directly to the restoration of the Abbey please click here.
To raise funds for ongoing projects the Celebrity Organ Recitals will recommence at lunch times in May 2022. Further details of this year's recitals can be found on the "What's On" page.
Completed Projects
The renovation of our famous Hill Organ and the purchase and update of the Mobile Console £520,000
Stonework restoration of the Western Bays of the South Choir Aisle £482,000
Restoration of the Scriptorium and Choir School, including pinnacles and gargoyles £800,000
The stonework restoration of the Eastern Bays of the South Choir Aisle £400,000
Re-glazing of the fourteenth century Washington Window costs met in full by The British American Tobacco Company £35,000
Replacement of Heating System £120,000
Restoration and re-glazing of the great East Window and restoration of the East End £545,000
Restoration of the Latham Chapel and North Choir Aisle £1,1 million
West End restoration £587,000
Abbots' Tomb Slabs £16,000
Choir Lighting £12,000
Bell Augmentation and Tower Safety Works £38,000
Upgrading of the Electrical System £190,000
Installation of a modern Lavatory Facility £80,000
Conservation and repair of the medieval North Porch £220,000
Repair of Carillon £25,000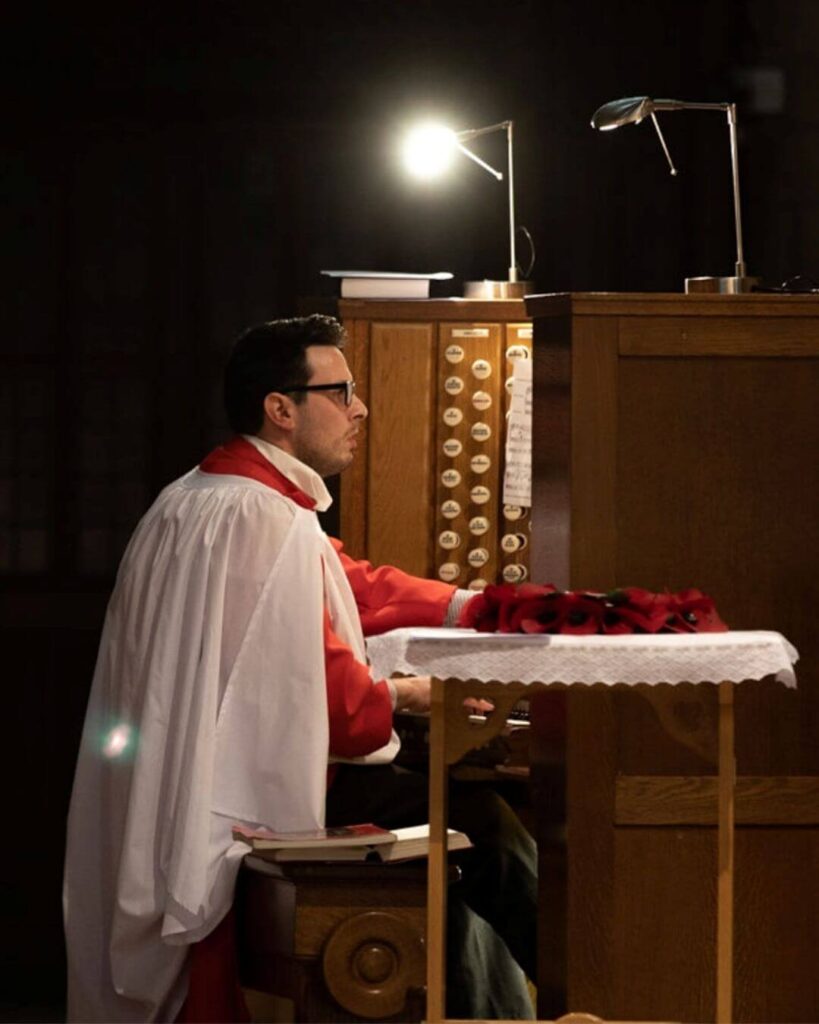 Ongoing Projects
£3 Million is the estimated cost of renovating the failing lead on the Abbey roof, the gutters and the high-level medieval stonework. The 950th Anniversary Roof Appeal has now raised the money for Phase 1 of this major project which includes nave gutters and high-level stonework. The works are underway and are due to be completed August 2022. Efforts continue to be made towards raising the funds for the remaining three phases.
Conservation and relocation of Norman Font is well underway with the Font now installed in its original position centre Nave Aisle in line with the Great West Door. The work of placing of the Medieval Font Cover and lighting over the Font is due for completion by the end of 2022.
With Your Support
So much has been accomplished but we need your support to preserve this beautiful Abbey. For further details on all our projects and for ways that you can help, please visit our website or make contact with the Appeal Office:
The Appeal Director, Selby Abbey Trust, Selby Abbey, The Crescent, Selby, North Yorkshire, YO8 4PU
Tel. No: 01757 703123
e-mail: selbyabbeygc@outlook.com
also The Chairman, Selby AbbeyTrust, C/O The Barley Garth, 18 Gateforth Lane, Hambleton, Selby, North Yorkshire, YO8 9HP
Tel. No: 01757 228844
e-Mail: selbyabbeytrust@gmail.com